News from July 23, 2021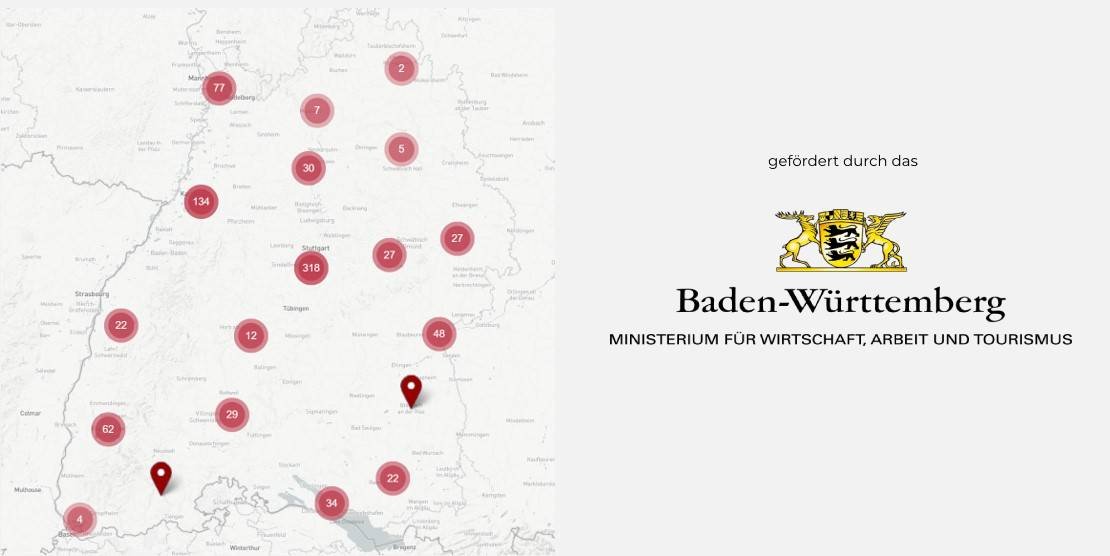 AI driven scouting of technology competencies
How to quickly find the relevant experts?
With our project "KI4TeC - AI driven scouting of technology competencies" we are among the winners of the innovation competition "AI for SMEs" of the Ministry of Economics Baden-Württemberg. And on September 1, 2021, it now starts.
New technologies are a key driver for innovations, for new products, new services and improved production processes. However, the increasing dynamism of technology development also means that SMEs in particular increasingly have to develop new technologies in cooperation with other partners from science and industry. But how do you quickly find the right experts for a technology? This is our initial question.
Following on from the definition of technology competence, the identification of competence bearers is carried out by linking technology with a specific application. An example: Search for competence providers for energy and drive technologies in the field of electromobility. For this purpose, the websites of potential competence carriers are analyzed. These semantic text analyses are based on demand-specific search strategies, which in turn are based on topic-specific technical thesauruses with technology- and application-specific term structures. The aim of the project is to develop a procedure that enables these specialized thesauri to be efficiently built up or further developed through the targeted use of algorithms and machine learning methods. These construction and enhancement processes should be automated to a large extent and provide the highest possible quality of results when proposing new context-relevant technical terms in order to significantly reduce editorial interventions. In other words: How can Artificial Intelligence for Natural Language Processing help to automatically build and further develop subject auras as a foundation for search strategies to identify technology competencies?
The results of the project will be incorporated into our technology portfolio and thus also into our service portfolio, allowing us to further customize and scale our Smart Information Services.
As part of the "Action Program AI for SMEs" package of measures, the Baden-Württemberg Ministry of Economics is funding AI projects in small and medium-sized enterprises to tap the potential of artificial intelligence in products and services and bring them to market maturity. Further information on the innovation competition can be found in the press release of the Ministry of Economy.